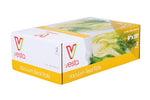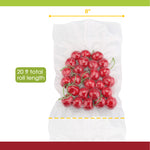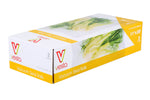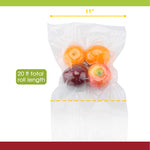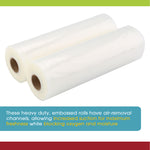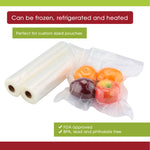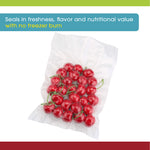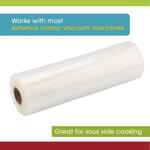 Vesta Vacuum Seal Rolls
Variant:

8"x20'

SKU:

101211
Regular Price

$10.99

Sale Price

$10.99

Regular Price

$10.99

Unit Price

per
FOOD STORAGE ROLLS FOR VACUUM SEALERS - Vacuum sealing can preserve food 5 to 6 times longer than traditional storage systems like zipper baggies and containers.  2 Rolls per Box

EMBOSSED DESIGN FOR MAXIMUM FRESHNESS - These embossed freezer storage bags block oxygen and moisture and have air-removal channels to increase suction for maximum freshness, flavor and nutritional value with no freezer burn.
IDEAL FOR CUSTOM POUCHES - Vacuum seal rolls are perfect for creating your own custom-sized pouches and bags. Designed for the Vesta Precision Vac 'n Seal Elite, they also work with most external clamp vacuum sealers.
VERSATILE AND SAFE - These storage bags are not just for preserving food. They can be refrigerated, frozen, heated and microwaved. BPA, lead, and phthalate free and food safe per FDA and LFGB standards.
PERFECT FOR SOUS VIDE COOKING - Ideal for vacuum sealing food for your precision cooker. Create custom sous vide bags to get a perfect-sized bag for your perfectly cooked meal.