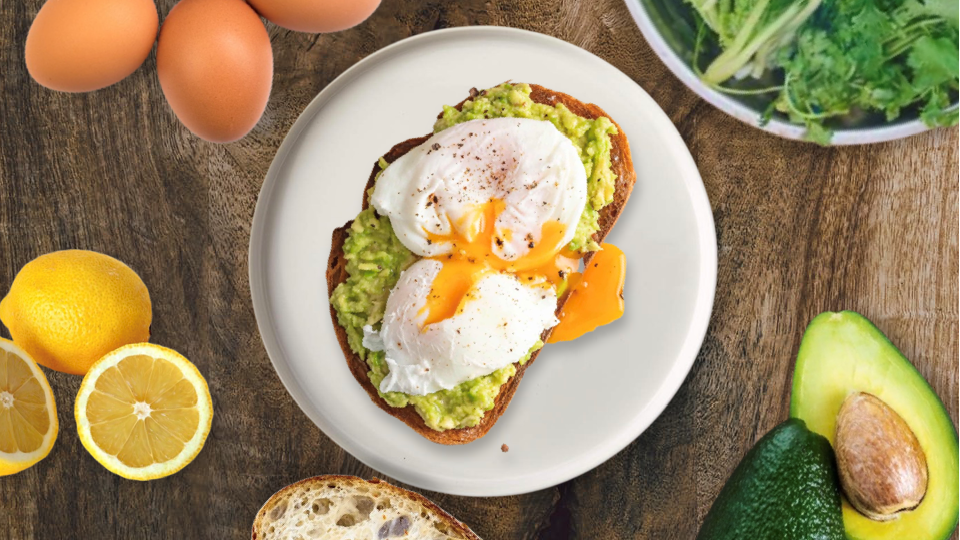 By Michelle Ricciardelli
A perfect sous vide egg topped on creamy avocado toast with all the add-ons - this recipe is perfect for meal prep or Sunday Brunch! Can get any better than this, trust me.
---
Eggtastic Avocado Toast
SERVINGS: 4
PREP TIME: 15 minutes
COOK TIME: 45 minutes

INGREDIENTS:
4 Organic Free Range or Pasture Raised Eggs
1 Organic Avocado, skin removed and pitted, sliced
4 Slices Organic Sourdough Bread (or preferred thick cut bread)
½ Organic Lemon, juiced
4 Tbsp Grass-Fed butter or Ghee Butter, at room temp
Organic Sea Salt, to taste for seasoning
Organic Fresh Ground Black Pepper, to taste for seasoning
Optional: Organic Fresh Micro Greens of choice (Arugula, Spinach, Spring Mix, etc.)
Optional: Crumbled Feta, Organic Goat Cheese, or cheese of choice

PREPARATION:
1. Preheat water bath to 145 degrees F.
2. Lower eggs carefully into water bath with a slotted spoon (regular spoon is ok too). Cook for 45 minutes.
3. About 10 minutes before timer goes off, prep your bread in toaster oven, spread butter on bread. Put sliced avocado slices on toasted bread. Squeeze desired lemon juice over top of avocados. Sprinkle desired salt and pepper over avocados.
4. Once timer goes off, carefully remove the eggs with spoon onto paper towel lined plate.
5. Crack and de-shell eggs and let paper towel soak up excess water.
6. Transfer eggs slowly with spoon to each piece of avocado toast, break to open yolk.
7. Optional: sprinkle choice of cheese, greens, and serve!