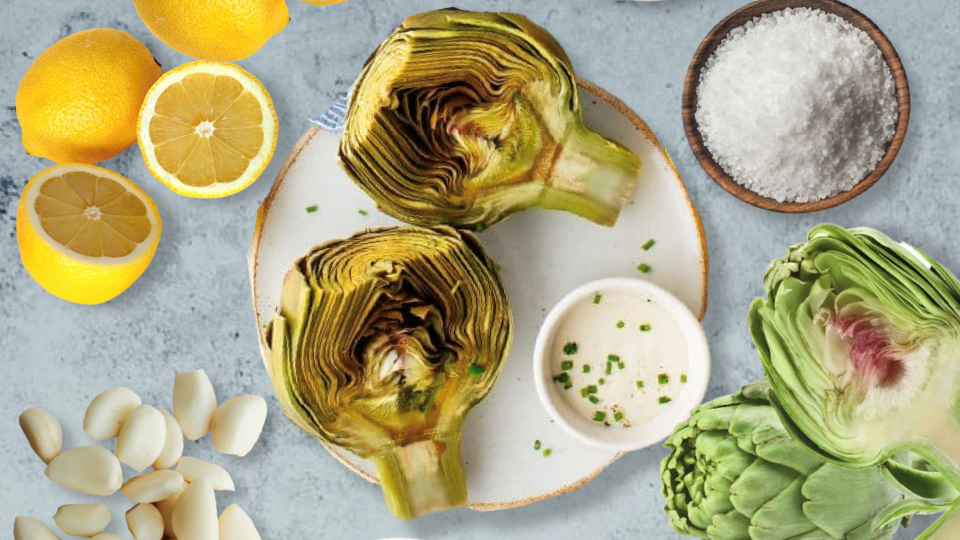 By Michelle Ricciardelli
Sous Vide artichokes with garlic and lemon zest? Count me in for my fave new side dish!
---
Garlic Zesty Artichokes
SERVINGS: 4-6 people
PREP TIME: 25 minutes
COOK TIME: 2 Hours

INGREDIENTS:
4 Organic Whole Artichokes, trimmed & cut in halves
1 Tbsp Lemon Zest
8 Organic Garlic Cloves
2 Tsp Organic Extra Virgin Olive Oil
2 Tsp Organic Kosher or Sea Salt
2 Tsp Organic Ground Black Pepper
8 Tbsp Organic Unsalted Butter

PREPARATION:
1. Preheat water bath to 180 degrees F.
2. Place a Tbsp of unsalted butter and one garlic clove in the center of each artichoke half. In a bowl, combine lemon zest, salt and pepper, then sprinkle evenly on artichokes.
3. Transfer into 2 vacuum seal pouches (4 artichoke halves in each pouch). Use your Vac 'n Seal, Vac 'n Seal Elite, or remove as much air as possible and seal the bag.
4. Submerge pouches in water bath for 2 hours.
5. Approximately 5 minutes before timer is up, heat your stove top to med-high.
6. Once timer is up, remove artichokes from water bath (be careful as the bag will be hot).
7. Remove artichokes from bags and brush each one with EVOO, and little more salt and pepper if desired.
8. Grill artichokes until golden (about 5 minutest) and serve!