Free Shipping on orders over $30 (some restrictions apply)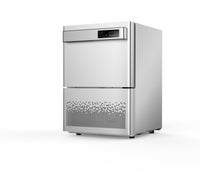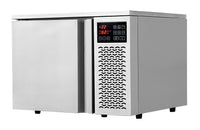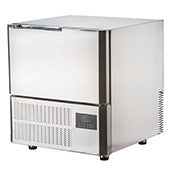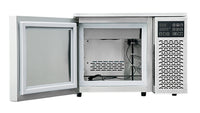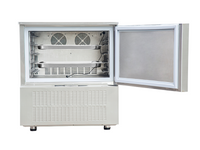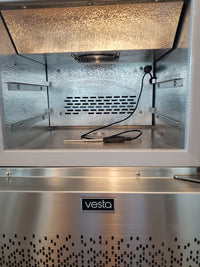 Blast Chiller/Freezer - Frysta
Product Details
Variant:

Stainless Steel / BF100

SKU:

BF100-SS
Regular Price

$1,199.00

Sale Price

$1,199.00

Regular Price

$1,199.00

Unit Price

per
The Frysta Blast Freezer is the only available blast chiller designed for home use. Other chillers are intended solely for commercial food service operations and thus are much bigger, much heavier, and much more expensive.
The BF-100 has a smaller vertical-oriented footprint with 2 quarter sheet tray capacity.
The BF-200 has a smaller horizontal-oriented footprint with a 3 quarter sheet tray capacity.
The BF-300 has a larger footprint for up to 5 half sheet tray capacity.
Its modern design with touch panel user control is also environment-friendly, using the advanced refrigerant R290. It has excellent thermal performance with its rapid chilling and temperature holding capability, and its design is auto-defrosting and self-evaporating to avoid clean-up mess.
Specifications
Model

BF100

BF200

BF300

Volts
Watts
Amps

110~120V
210W
1.8

110~120V
280W
2.3

110~120V
250W
2.1

Blast cooling capacity (food center temperature)

+90℃ to+3℃ in 90mins

8.8 lb
4 kg

15.4 lb
7 kg

30.9 lb
14 kg

Blast freezing capacity (food center temperature)

+90℃ to-18℃ in 240mins

6.6 lb
3 kg

8.8 lb
4 kg

26.5 lb
12 kg/

HP
RPM
BTU

1/2
3000 ±10%
-23.3℃(1297 Btu/h)

3/4
2600 ±10%
-23.3℃(1638 Btu/h)

1
2600 ±10%
-23.3℃(2559 Btu/h)

Foaming agent

C5H10

(cyclopentane)

C5H10

(cyclopentane)

C5H10

(cyclopentane)

Refrigerant
Capacity

R290
76g

R290
105g

R290
148g

Tray Size and Capacity

2×GN1/2 (325×265mm)

3×GN1/2 (325×265mm× 40~65mm)


3~5×GN1/1 (530×325mm×40~65mm)


Trays Included

1

2

3

Dimensions (W×D×H)

17.7x20x25.5 in

450×507×647 mm

24.8x23x18.7 in

630×585×475 mm

29.5x28.7x33.1 in

750×730×84 mm

Cavity dimensions (W×D×H)

13.1x11.8x7.9 in

335×300×200 mm

13x15x9.3 in

330×380×235 mm

24.5x16.1x14.8 in

624×410×375 mm

Net weight

70.5 lb
32 kg

86 lb
39 kg

145.5
66 kg
Comparison
Product Manuals
Click for the BF series product manual in English
Click for the BF series product manual in French