Strawberry and Mint Infused Rum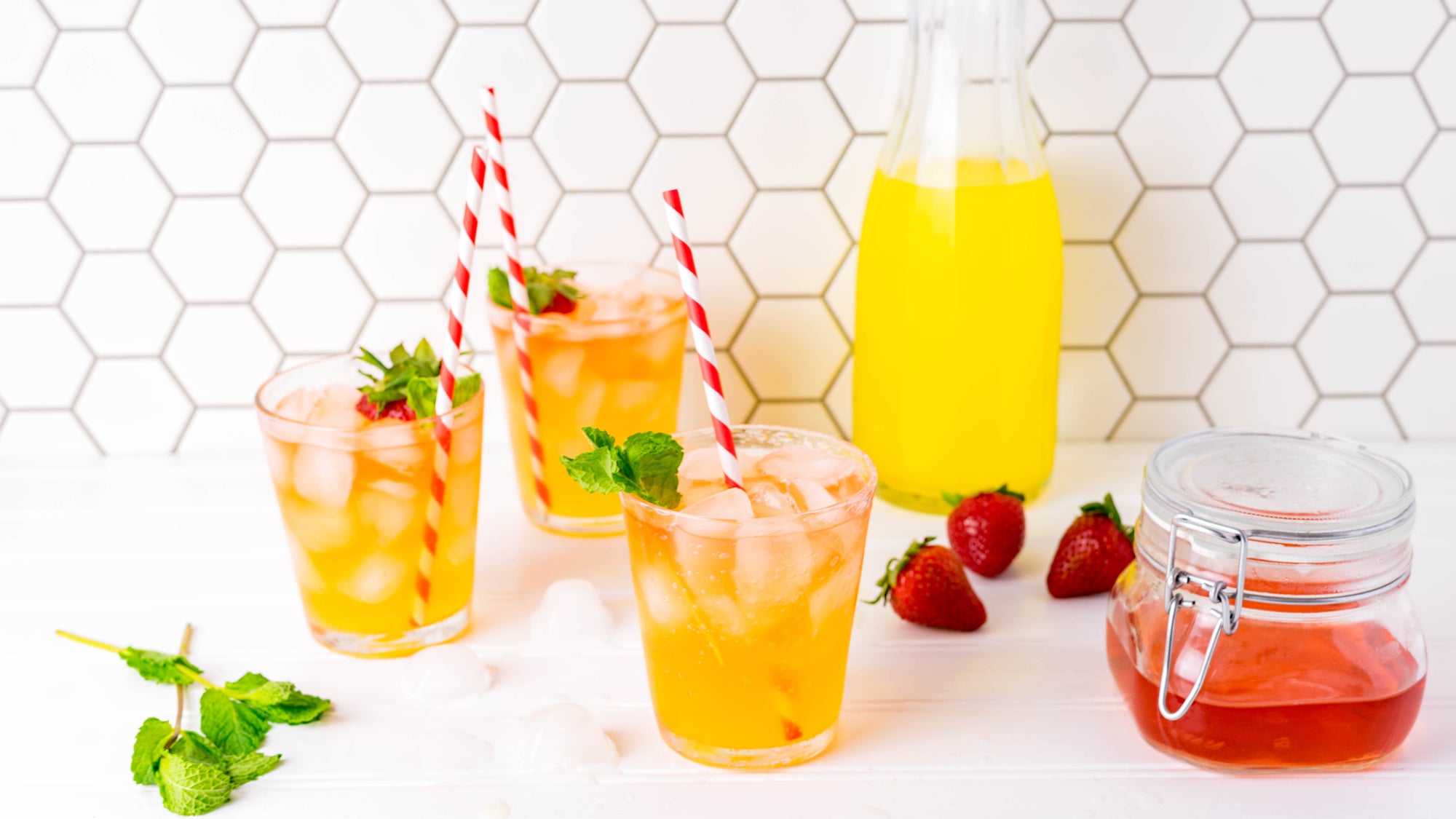 Infused liquors are my favorite because they make for the world's easiest cocktails. Once you've infused the liquor, all you need is a mixer! It seriously couldn't be easier.

You might be wondering… why would I do sous vide liquor infusions when I can do them without sous vide? I'll tell ya! Since you are able to heat the liquor and keep it contained, and therefore evaporation isn't able to occur, you can make the infusion happen way faster. And who has time to wait a week for infused liquor? Not this girl!

Strawberry season is in full swing, so we decided to do a liquor infusion to highlight this all to perfect ingredient.

My favorite mixer for this strawberry and mint infused rum? Lemonade. It's so refreshing and all of the bright flavors play so nicely together. Who's ready for warm summer days?! Let's toast to a summer full of 'em. 
---
Sous Vide Strawberry and Mint Infused Rum
Ingredients
1 cup (222 g) light rum
½ cup (76 g) chopped strawberries, tops removed
¼ cup (6 g) roughly chopped mint leaves

Preparation

STEP 1
Preheat water bath to 155 degrees F (68 degrees C).

STEP 2
Add all ingredients to a pint-sized jar or a vacuum sealed bag if you have a Handheld Vac 'n Seal or Vertical Vac Elite.
If using, place undamaged lids on your jar. Close to "finger tight" (you should be able to easily unscrew with just your fingertips). Shake to combine all ingredients. Add vessel to water. 

STEP 3
Cook for at least 1 hour, up to 3 hours.

STEP 4
Remove from water bath and place on a towel and let cool for 30 minutes. Strain the liquid. Pour the liquid into an airtight container and place in the fridge to store.