Sous Vide Mashed Potatoes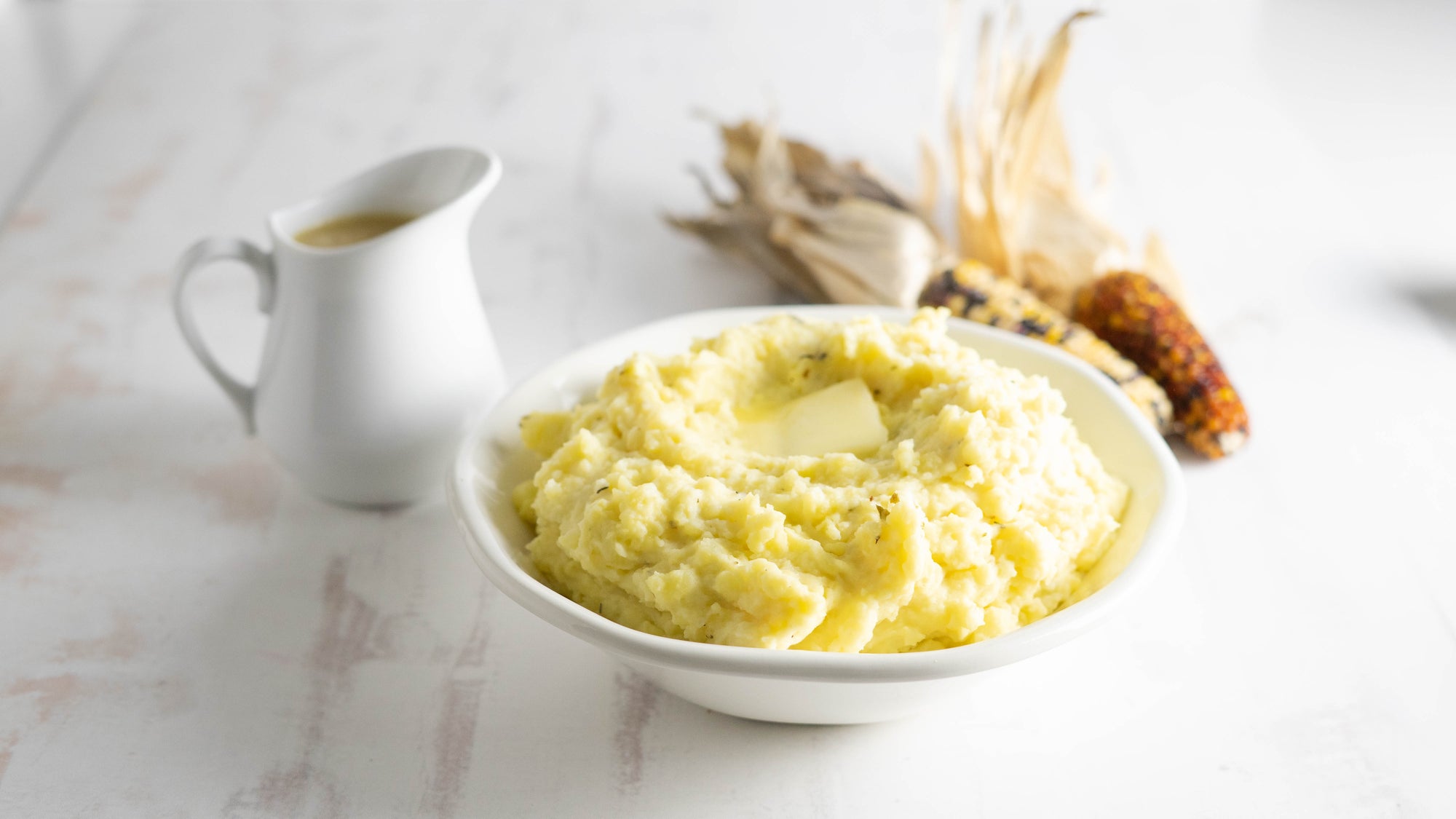 Sous Vide Mashed Potatoes
SERVES: 6
PREP TIME: 20 minutes
COOK TIME: 2 hours
INGREDIENTS:
2 ½ pounds Yukon gold potatoes, peeled and cut into ¼ inch slices
¾ cup heavy cream
½ cup butter, sliced
4 garlic cloves, smashed
1 tsp salt
½ tsp ground black pepper
PREPARATION:
Preheat water bath using immersion circulator to 185 degrees F.

Add all ingredients to a vacuum seal bag and toss to evenly disperse everything. Use a chamber vacuum sealer to seal the bag. If you don't have a chamber vacuum sealer, add all ingredients to a zipper top bag and press all the air out.

Add the bag to the water and make sure the potatoes are completely submerged. Cook for 2 hours, up to 6 hours.

Remove the bag from the water. Remove the potatoes from the bag, leaving the liquid behind (reserve the liquid). Add to a bowl and use a potato masher to mash.

Stir in liquid a bit at a time and continue mashing until the mash has reached your desired consistency. Taste and season with more salt if desired.